As part of our FORCES AND MOTION Science Unit, we had a lot of fun learning about MAGNETIC FORCES!  The highlight of the unit was a take-home project which became a BIG display in the hallway.  SO many people stopped to look at our amazing projects!  Each project was so unique!  Then we took time ( a LOT of time! ) to listen to each person's project write-up, see the experiment in action, and then ask questions and make comments afterwards.  Mrs. B. video-taped each person's "scientific presentation".)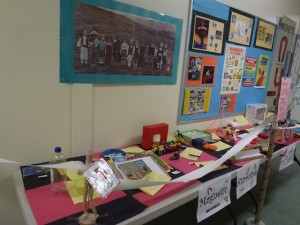 Presenting our work to the class was a great experience!
Enjoy the collage of our video presentations!
What was YOUR favourite part of the Magnet Project?